The introductory page is for a list of recommended bars, mainly in Tokyo. You will be directed to the pages we cover with images, comments, and locations.
Tokyo is a massive city and encompasses countless attractions. Need not say, it has plenty of whisky bars, ranging from casual outings to gorgeous authentic. Properly reaching the bar for travelers needs a few guidances, especially for someone coming to Tokyo for the first time. So here we provide an orientation which area to look for, tips to enjoy your drinks and finally recommended bars I visited which left me a good impression.
First, to travel around, you need to know that Tokyo has several attractive areas inside, usually around the circle line, "Yamanote-line," the East Japan Railway Company (or JR East) operates. And most commonly known sites for night entertainment are found in the western half, namely from the north, Ikebukuro, Shinjuku, and Shibuya. The Eastern part of Tokyo tends to be more office-worker-oriented, with some exceptions like Ueno. Still, I recommend going for the western side because there are people of all kinds, not only salary-man style guys wearing suits all around the year, but also students, artists, and other vocations. Sex and age also range widely. All bring a variety and mixture, so it has more friendliness and openness to the guest visitors. 
Here is some guidance before a visit to a bar. 
Table charge: Most often, the night bar for whisky and wine charges the client a table charge, which is about 1,000yen per person. It is like an entrance fee. There is something called a "girls bar" or "concept bar," and those bars' price systems are different from the bars for drinks, so watch out if you set to go in.
Seating: You better wait for your seat to be served by a bartender. Sometimes seats are reserved unnoticed.
Payment method: Some bars only accept payment only in cash. You better ask before ordering.
Smoking Rule: You better ask before starting your cigarette if it is not a Cigar Bar.
No chips: It is not a custom in Japan to give a tip to the service. Although offering a drink is widely practiced, we do not give in cash for appreciation.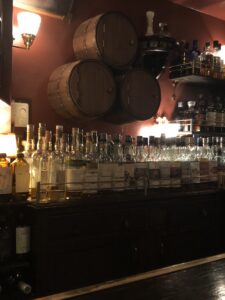 Tokyo serves a wide range of bars, from casual to more formal and authentic. Anywhere you go, you are sure to get how much you pay for it, and from my experience, it is often very reasonable compared to the ones offered in some local towns outside of Tokyo. More often, they are open to travelers from overseas, their staff understands English, sometimes very fluently, and credit cards are accepted. So you feel more at home and communication in the bar is relaxed. You can be sure to know what they have on the shelves and how much you need to pay for a drink. It may sound basic, but still, as a person who also likes traveling abroad, it is essential, and the above is not so much promised, especially if you are about to go to local bars not listed in your guidebooks. Just be sure what type of "bar" you are walking in. Some bars try to sell more than drinks, so stay away from too friendly people on the street.
Hotel bars: All you expect is pretty much guaranteed. No adventure but a safe choice. Easy to find location. Sometimes, like the bar in Westin hotel below, it starts service in the daytime. The price is higher, but you will be immersed in a lovely atmosphere with trained staff. Put it frankly, no mistake. 
Malt Bar or Authentic Bar: For whisky lovers, those are the places you must go. This type of bar is, in my understanding, very well served. Bartenders there know each bottle on their shelf very well and often keep more interesting bottles behind the stand, which are only presented to the clients whom they consider the right person. The price depends, and usually not easy to access, and calendars might be somewhat irregular. Here it would help if you had some luck.
Casual Bar: It is more or less a type of bar for anyone, not so likely to be the ones like above that you get what you promised, but a tiny bit of luck and adventure included. But if you pay attention to which bar you are visiting, it's more fun, and you enjoy your drinks with the locals, so you feel you get a unique and unforgettable experience of being in Tokyo or Japan. And the main focus of my blog is here to introduce some of the nice bars here that travelers who come to Tokyo can enjoy because I assume the above bars in hotels or the known bars are well presented in your guidebooks or checklists.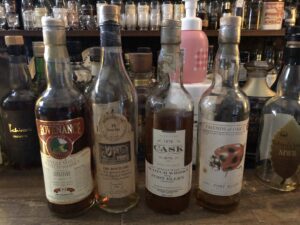 A List of the Bars in the premium edition of "Tokyo Bar Story" (Published in APR. 2023)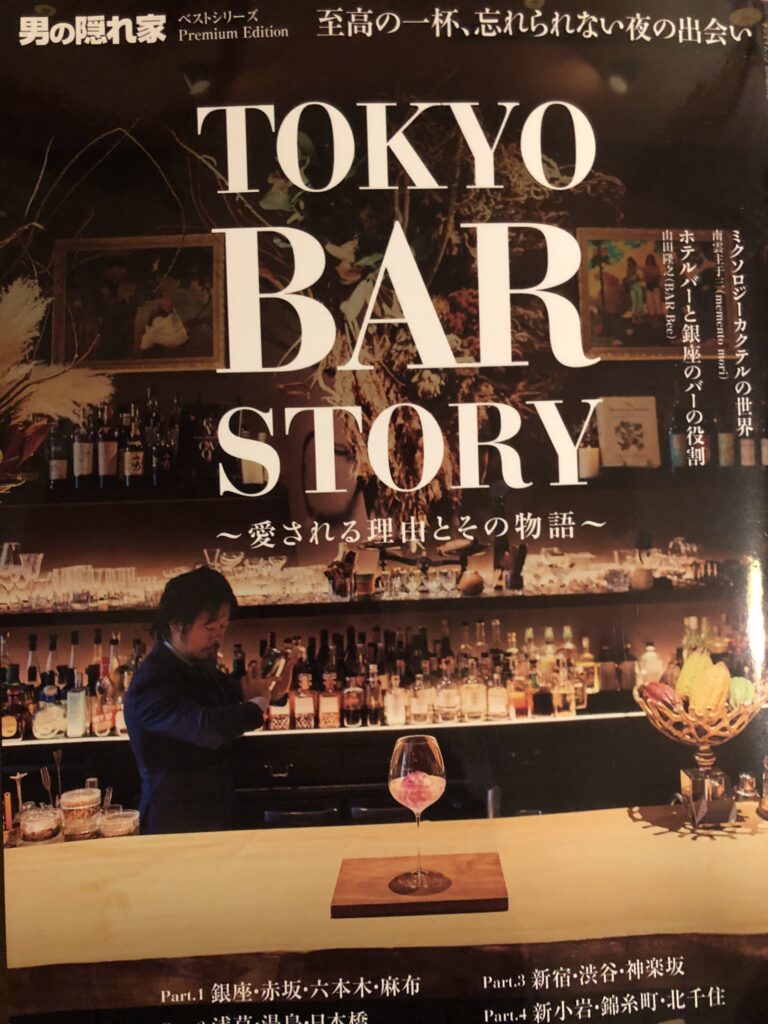 In the following detailed pages, Click >> and jump to their page, respectively. An Image to show the facade of each bar is taken from Google Maps. I will only focus on the schedule and access and nothing more, just trying to keep a discovery to be more surprising and unforgettable!!