A nice bar making fresh beer on the site, located a little away from Otsuka station, one stop further from Ikebukuro Station on the Yamanote line. Exiting from the gates to the south and then walking toward the east following a small alley, you can find a small brewing factory with a restaurant famous for its smoked foods. When I recently explored this bar in the early evening, there was already a constant flow of visitors to stop by, coming from the neighbor or after work, or maybe a small gathering of friends with the beer here. There are only counter seats available on the ground floor with a view of the tanks of the small factory; there are tables for groups upstairs, too. So you may come by alone or with your friends; both work well.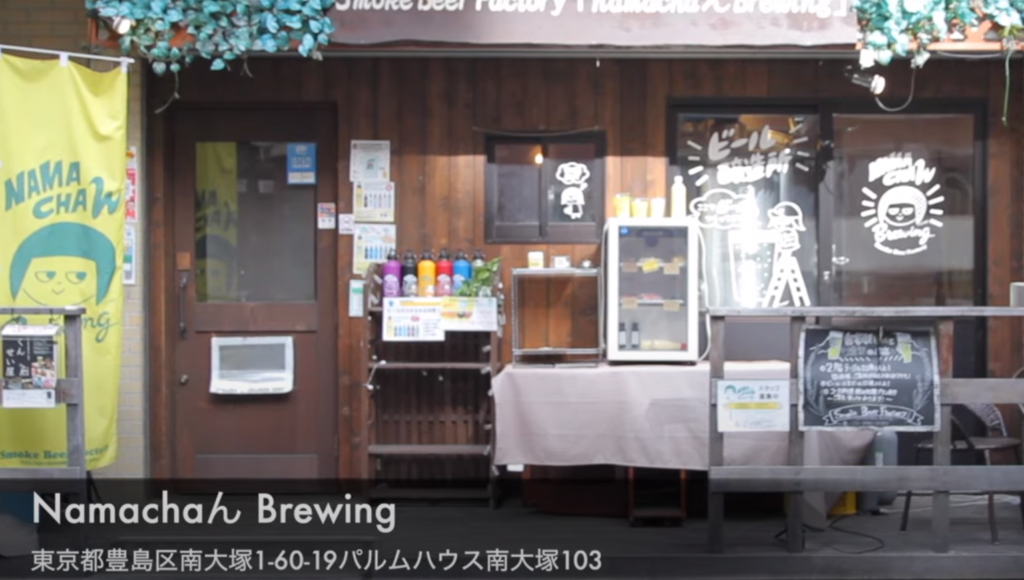 Nowadays, in Tokyo or probably elsewhere in towns and cities in Japan, these small brewing factories are flourishing; in most cases, they also provide bar counters to taste the beer on the location or sometimes even with some tables to provide food to pair the drinks. In the past, there were only big factories allowed to make beers for consumers, thereby leaving only big companies known for such famous brands as Asahi, Kirin, and Sapporo. But some years ago, the rules applied to brewing factories got loosened and opened an opportunity for small manufacturers to make their beer in smaller amounts, allowing craft-style beer to be widely available to the public. Soon, it reached such a point that every town had its own beer factory, labeling its name and using it as a promotion to get more attention outside. But this boom ended sometime later when we realized that making beer in craft style in small matches does not promise its quality. And now we are seeing the second wave, probably by more seriously focused beer lovers to make their beer. They are mainly influenced by the genuine taste of craft beer somewhere and trying to create something similar in their hands, with a little tint of their originality.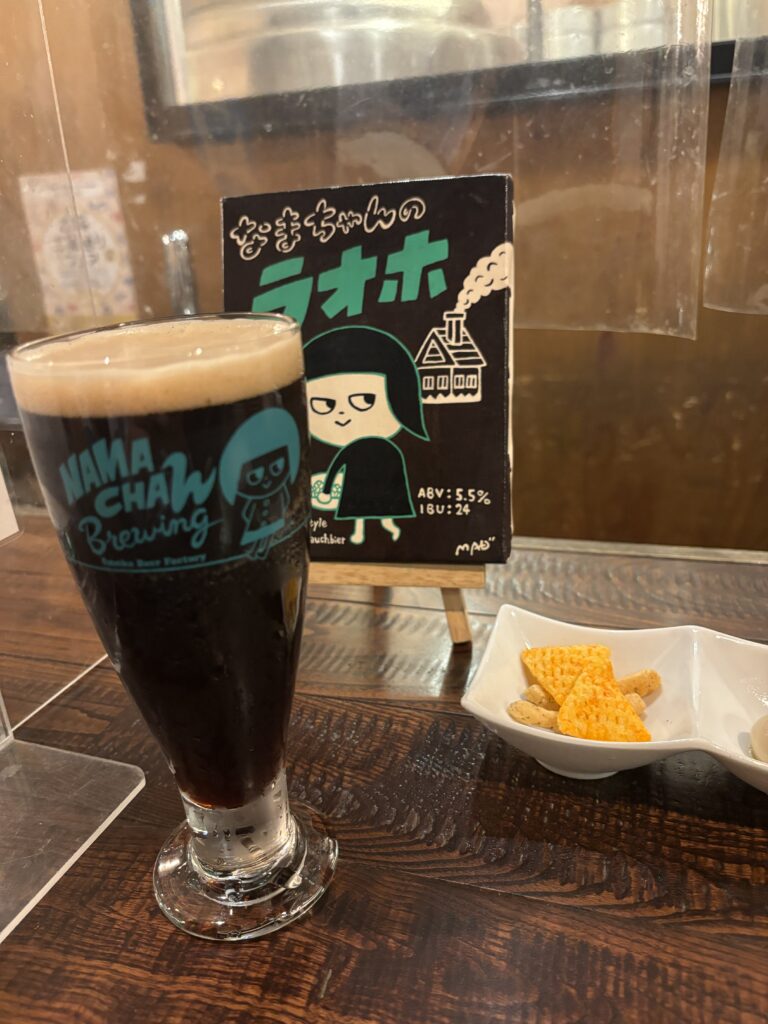 Here, the case is a unique one. A young female maker, Nama-chan, operates it. She has worked in the smoked food restaurant where her beer factory sits. And later, in 2018, she started to make a beer on the same site. She became a craft beer lover after she tasted one at a festival when studying in college. The uniqueness of her beer is "smoke" (RAUCH) beer, which is probably not a popular type of beer in Japan, but still, the concept of the beer surely resonates with the restaurant known for smoked foods. This beer bar is strongly recommended for visitors who wish to taste something unique about craft beer in Japan and feel the vibe of local beer bars. Here, you will certainly be greeted by the friendly staff and local visitors at the counter.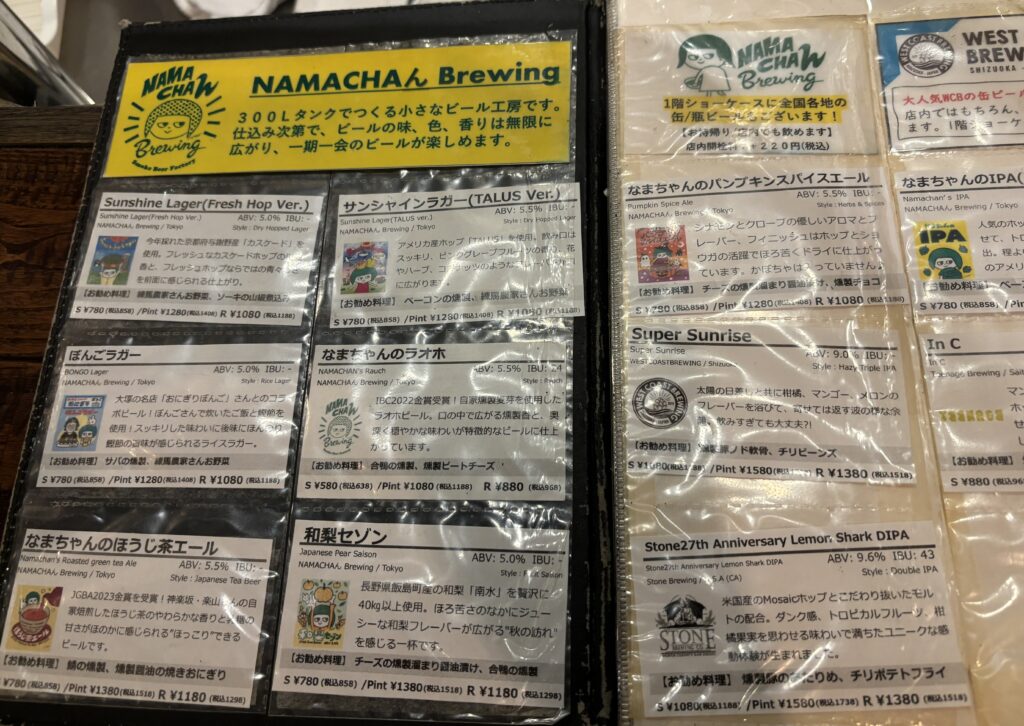 It has launched a second shop west of Ikebukuro, Shiina-cho(椎名町), on the Seibu-Ikebukuro line. This new site is said to be more oriented toward attracting female visitors to their "kawaii-style"(cute-style) craft beer, which means the style of the beer will be more fruity and easy to drink for beginners.