The Bar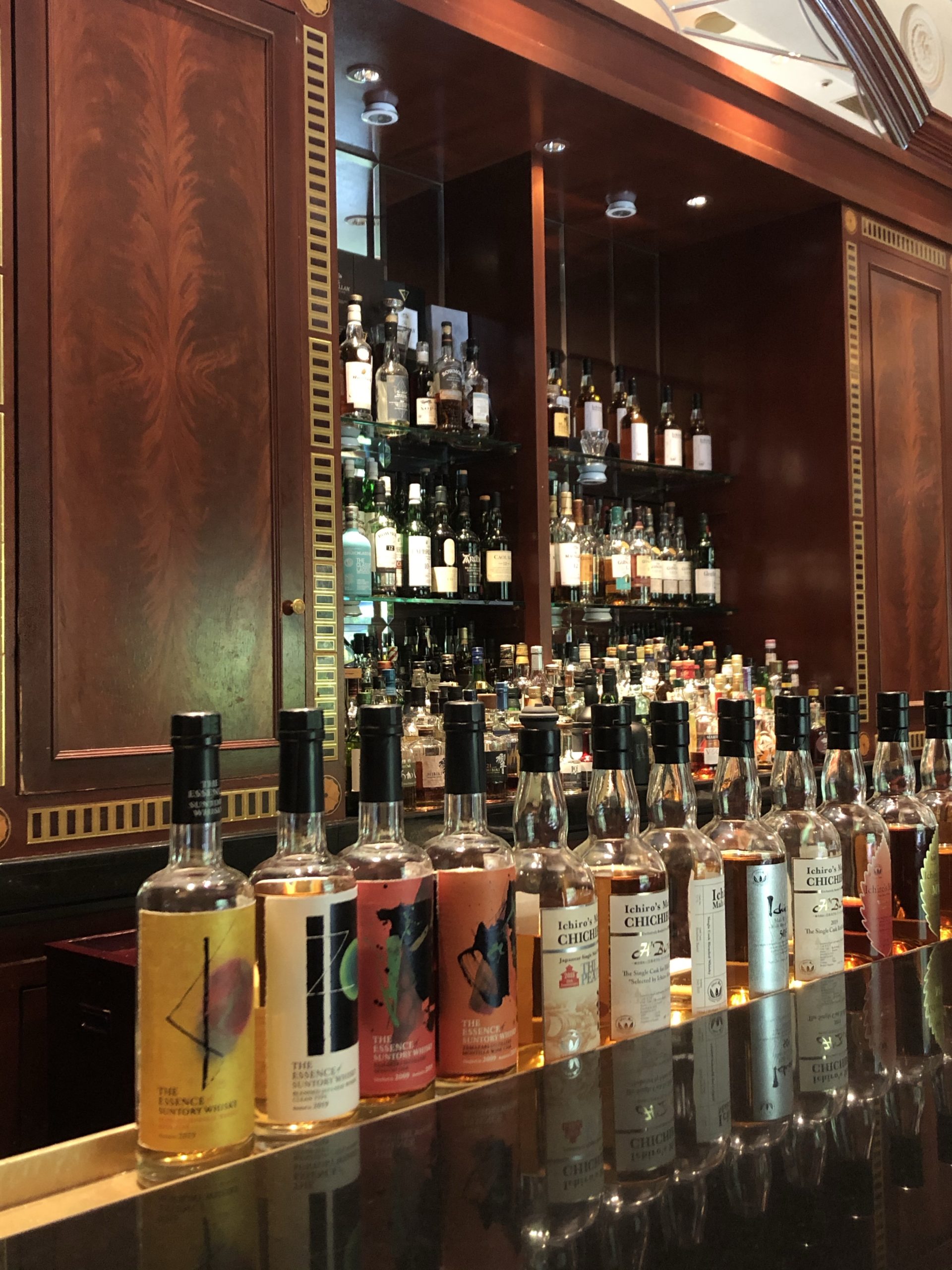 Absolutely a fantastic bar in Ebisu, "The Bar" is found inside the Westin Hotel in Tokyo, which sits next to Sapporo's shopping complex, the Ebisu Garden Place. The name "Ebisu" is a premier brand of Sapporo" beer lineup, and the company has operated a beer factory here since 1887 (and until 1988). Products made here were shipped from this station, and the town was named after the beer brand. The neighboring area originates from the beer-making history of Sapporo. And now, this place has transformed itself into one of the most fashionable shopping complexes in Tokyo, which accommodates not only a shopping complex (unfortunately closed in 2021) but also a cinema, sports club, museum, fancy restaurants, including one nominated by Michelin, corporate buildings, and the hotel Westin, all in one location.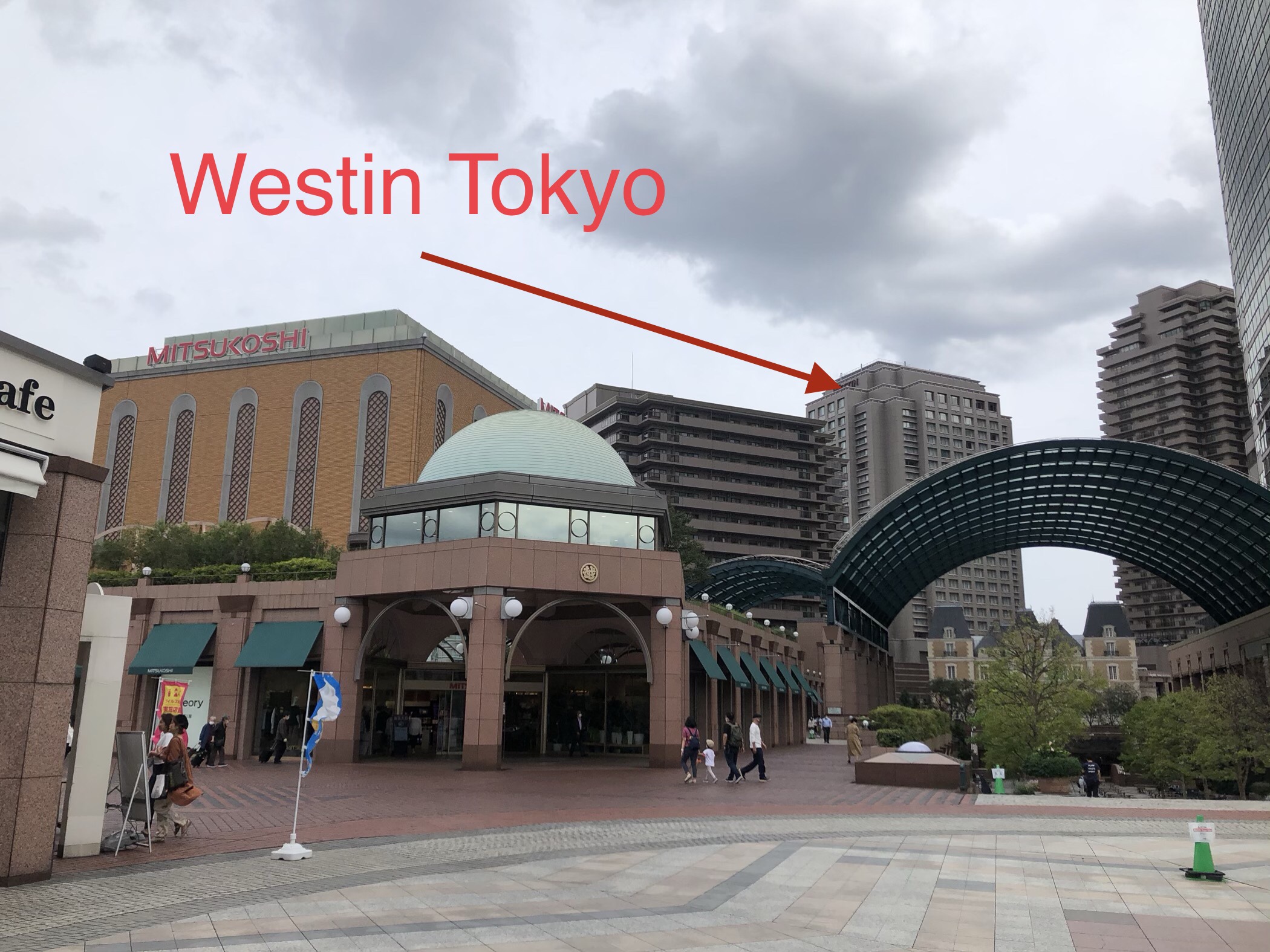 One fascinating thing about this bar is it opens from 11:00 AM. I rarely find the bar opens so early in the daytime. One thing I have learned lately is a joy to drink under the sun, which was rarely the case before the corona pandemic. Somehow here in Japan, it is still uncommon to drink in the mid of the day, and it is not suggested to have a drink during your business meetings. I have learned about this bar and that it opens in the morning from a whisky "aficionado" I met at my frequently visiting bar. I was so missing an opportunity of drinking a dram in daylight, so I came to visit here quite soon after I got to know the good news.
The Bar is quite an authentic styled place. There you have excellent counter seats and tables you can sit with a group. And the big wide window facing the inner garden of the hotel allows people staying here to enjoy the view. I assume here is visited not only by hotel guests but also visitors who come for meetings or dating. I came around lunchtime, and on the counter sat only one person in a nice business costume, seemingly coming for some appointment. All others were also in lovely attires and enjoying conversation at each table, a pretty fancy atmosphere perfectly blending in with the lobby lounge and restaurant of the hotel outside the Bar, which also looks gorgeous. The bartender was very amiable and charming, a real professional, and supported all your needs. After taking a seat on the counter stool, I was provided with a menu for whiskies. I looked up all pages, and everything sited, including price, so I was comfortable to ask one which I felt right to start. I wanted to have a Scotch blend with ice and try something new to me, so I chose "Scallywag," a Speyside blended malt from Douglas Laing.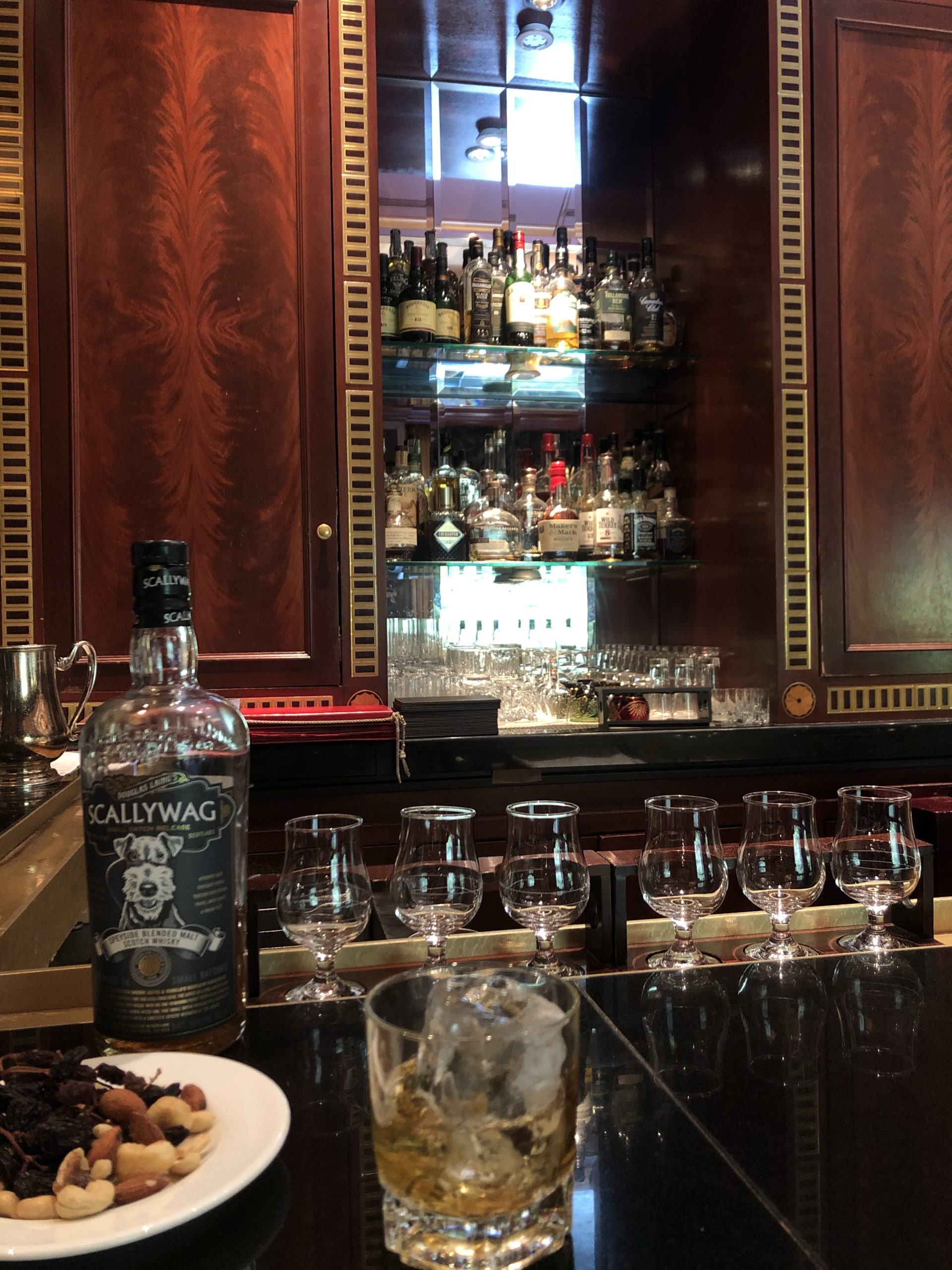 A very nice dram, fruity and rich aroma. While observing around the bar and checking bottles on the shelf, I was offered a set of nuts and dried fruits to go with the whisky, and it was a perfect match. Quite many Scotch single malt bottles from distillers and bottlers, the bartender who attended me told ms that they have more than 400 bottles in total, which is quite a lot, I guess, among bars you find in a hotel.
The next drink I went for was the hotel's original bottle from Ichiro's, which was blended with its single malt with finest whiskies from Scotland, Ireland, Canadian, and American. My first impression of this was "matured American (bourbon)."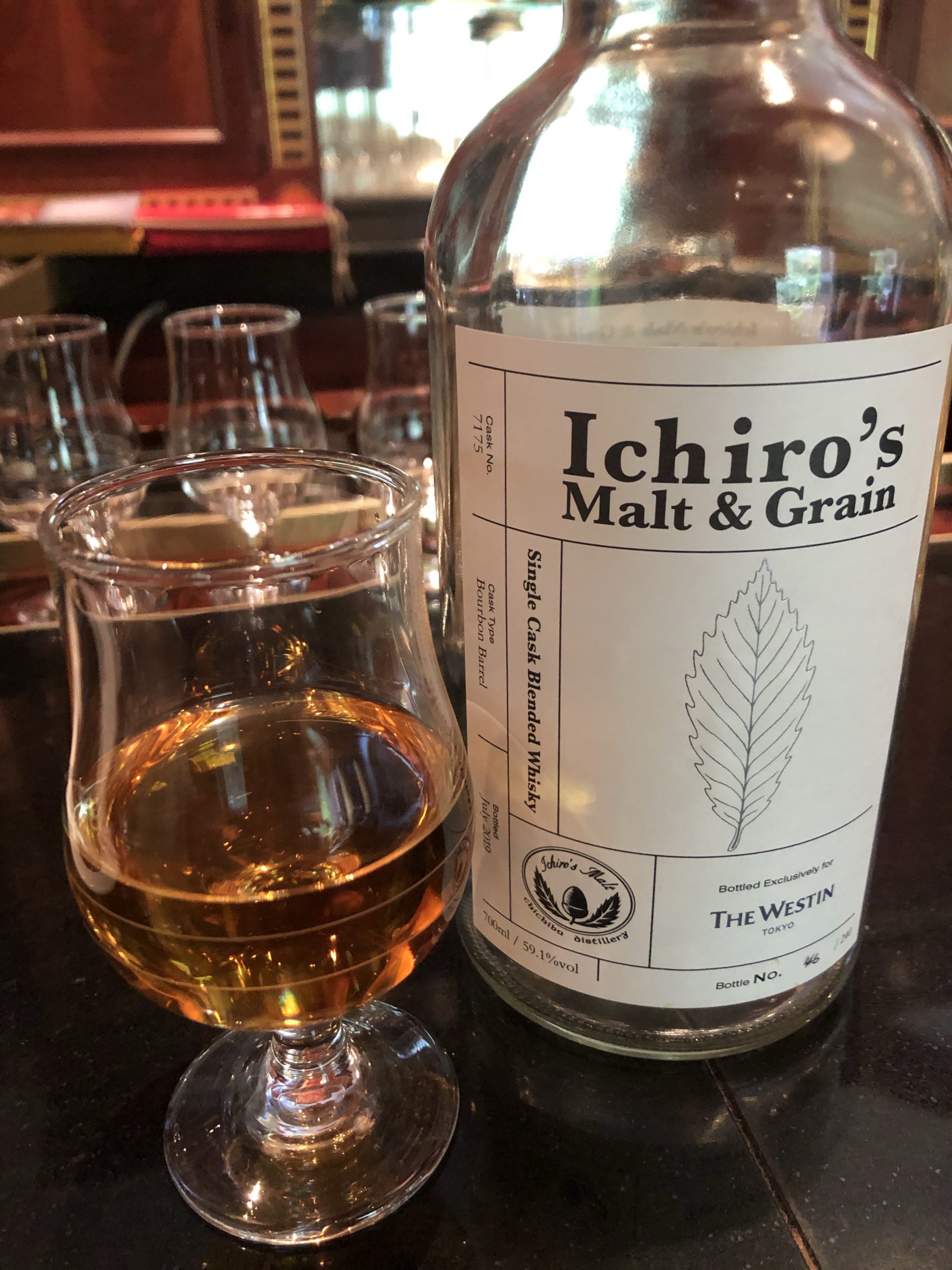 Quite mellowly texture like that reminds of typical aged Japanese whisky, sweet, and a long-lasting note of honey or berry-kind. This is one from a single selected cask, and I heard that they have made around 200 bottles or so. I am not sure how many they have left in their stock, but I was quite fortunate to have more than one shot amount because the bottle I had was about to finish, and I was served all left in the bottle.
This bar is recommended for all who would like to enjoy whisky in a fancy place, and especially during daytime. I do not come up with any other proper bars (maybe some cafes or restaurants provide whiskies but with a few choices) here in Tokyo, where you can have nice drams in daylight. Of course, this bar is very fantastic in all senses, and you can come and visit any time on any occasion. Ebisu Garden Place also provides options for eating, entertainment, and shopping, so you can easily arrange the schedule to have a good time in this neighborhood, too.