Such a fantastic bar you could find in Omotesando, Shibuya, authentic and chic style interior. As the name "museum" tells, you can find massive shelves reaching the top ceiling with full bottles of whiskies. Most of them are single malt whiskies from Scotland, but there are some American bourbon, Japanese, Canadian, and other countries like Taiwanese. The inside of the bar is spacious. It is on the upper floor of a small second-story building. This Omotesando area is quite famous for high-end boutique-type shops, and unlike other parts of central Tokyo, you do not see skyscrapers around. Instead you find small-scaled, cozy, and luxurious ones. In this context, this whisky bar is also fitting into this category. You are first welcomed by neatly dressed staff in a reserved manner. Then you may proceed to the counter bar or high tables on the right side, or more like a library-style section on the left where you can sit on the comfortable sofa and appreciate the unique view of bottles filled shelf.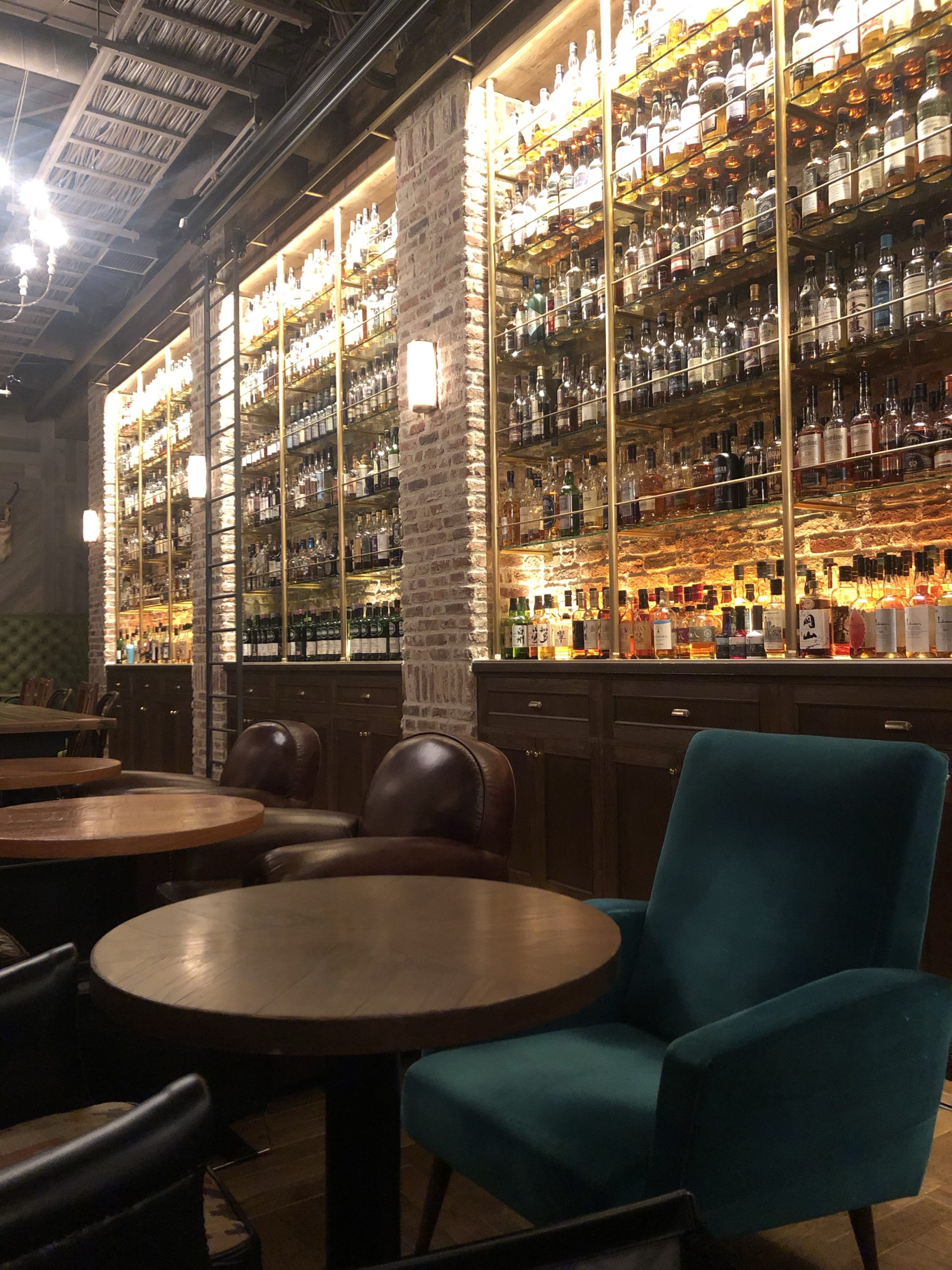 I was with a friend, so we sat on the sofa. Checking the menu, which lists all whiskies they have, I couldn't hold myself sinking into the couch. Instead, I stood up, approached to see what they had on the shelves, and observed from one end to the other, although you cannot touch the bottles. And here are the ones I tried. I picked up what I had not tried before. The first one was a single cask of Glenrothes 19yo produced by a German bottler, "Glen Fahrn." We both agreed that this was the best shot of the day, and the price was not so high. Fruity, dry, and well matured, all mixed with a pleasant aroma, and good finish, didn't feel so much of a cask influence. I liked it very much.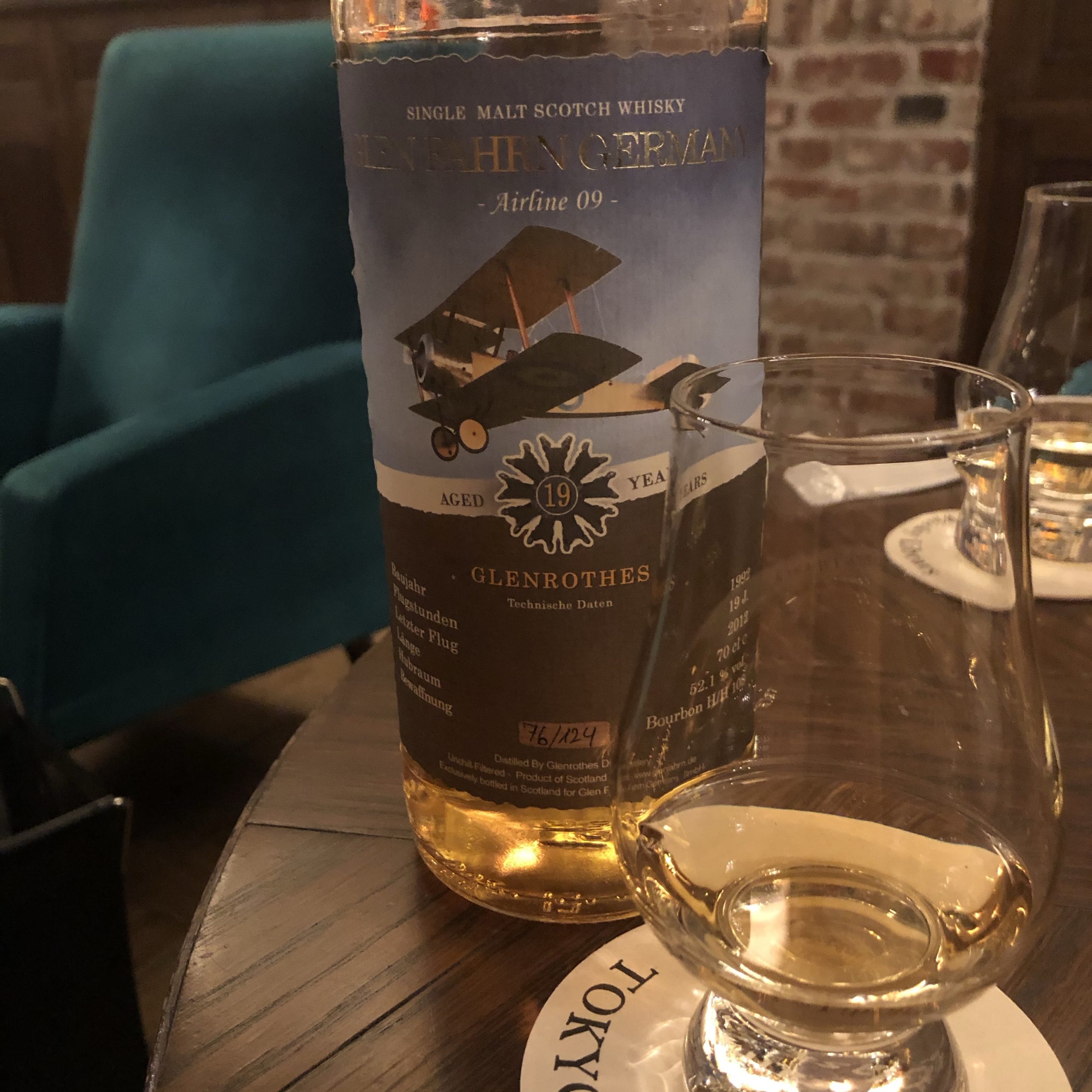 The second one we had was CuBocan bourbon cask from Tomatin. I had more expectation by the name they say it means "mythical hellhound," and its scary face seems to appear on the bottle, that their peaty expression is powerful. On the contrary, it was subtly nuanced and a bit disappointed because I always enjoy peaty whisky. They told me that there is some "range" of peatiness in Cubocan. So I may have chosen the wrong one. Maybe I should find out next time.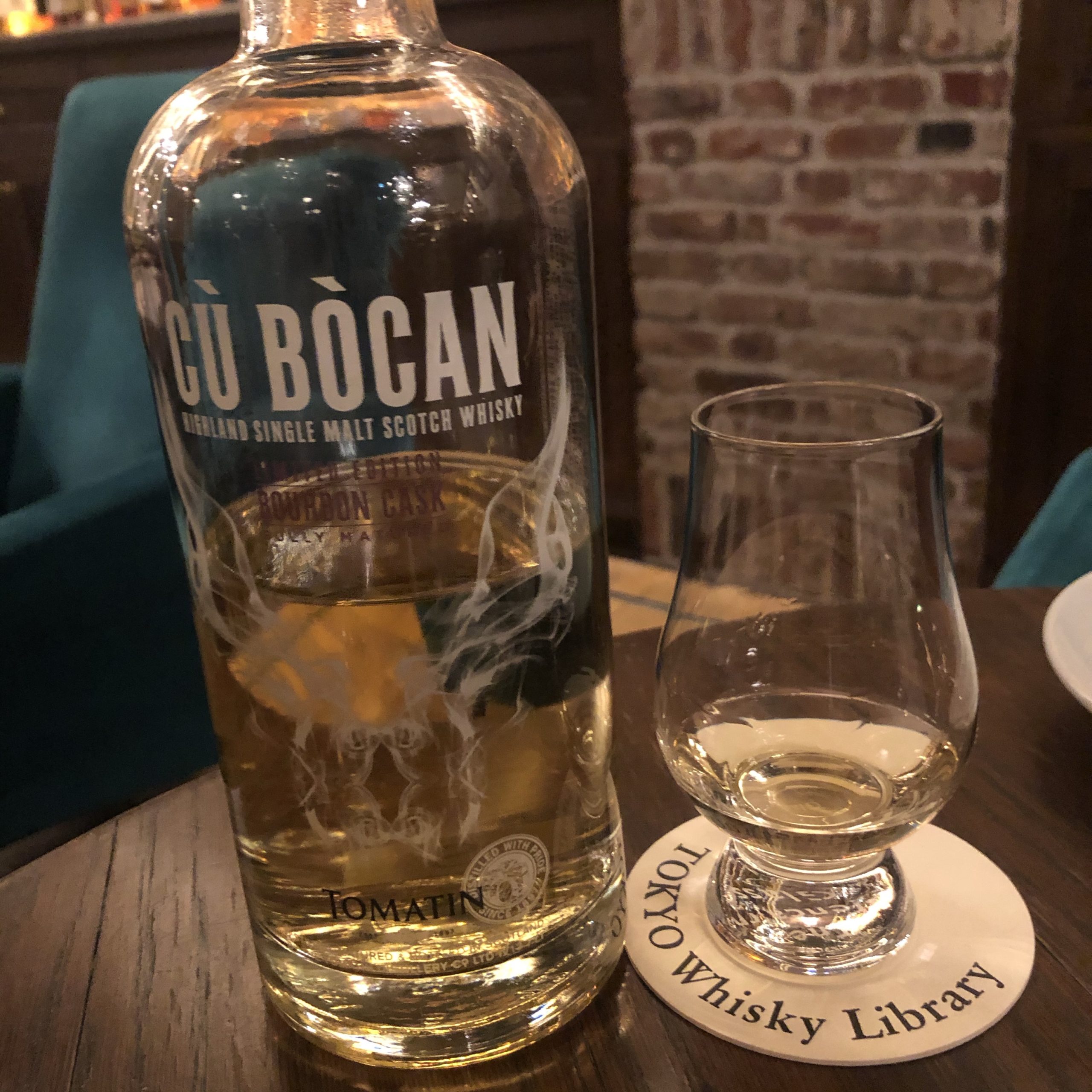 The last one I tried was Adelphi 14yo, a marriage of Scotch and Japanese whisky named after Mr. Grover, who came from Scotland to Japan in late 19c, engaged in the trading business, and spent the rest of his life here. From the liquid, felt peatiness certainly, matured body, tasted a bit unusual, kind of smoked sermon. It was an inspiring note, although not sure if this combination is the best.
Overall, we had a perfect time here, sitting on the comfortable sofa, having shots while looking over the bottles, like a pig painting hung on the entire wall. A very unusual experience and you feel disconnected from the busy shopping streets outside where you come. They are about to light up the candles when we leave. It may also be nice to come late at night to feel the different colors of inside. They provide some foods, too, and free from the table charge. I can recommend this place to almost anyone who visits Shibuya. The service level is high and they provide you with a good list of bottles of whiskies, so you feel more comfortable even if you don't know much about whisky or Japanese.